Enjoy the eco-friendly options we have for residential carpet cleaning.
Carpeting is a great flooring option. Not only is it warm and very soft underfoot, but it also has many other advantages. Carpet is comfortable, relatively affordable, long-lasting and helps to insulate a space against cold and excessive noise. With the many advantages of carpeting, it's no wonder that people want to keep their carpets looking nice throughout the years. Here at Green Steps Carpet Care, we want to help you keep your carpets in great shape with our residential carpet cleaning services.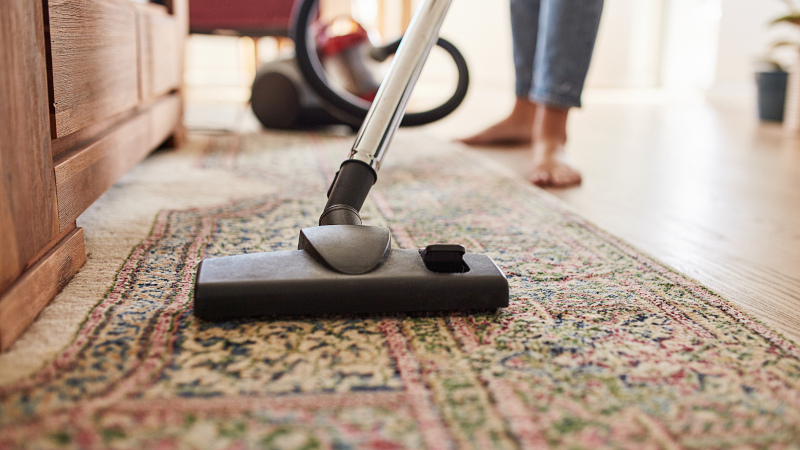 We offer many residential carpet cleaning services to our customers in the Wilmington, North Carolina area. Because we are working to help the environment as well as our customers, we use a very low moisture (VLM) method of cleaning that is kind to the environment while being tough on dirt and stains. Utilizing minimal water (approximately 2.5 gallons for a 3-bedroom home), we are able to deliver a quality clean that is accomplished with very little water.
Our residential carpet cleaning done with the VLM method means that your carpets achieve a thorough clean and are quick to dry. This leaves you with less time being forced to tiptoe or avoid damp carpeting. As for our cleaners, we have chosen our products very carefully. The products we use are green, non-toxic and safe for both children and pets. If you are looking for a great clean that is safe for the whole family, we are confident that you will love our services.
If you have carpeting that could use some love and attention, let our team of experts assist you! For more information, please give us a call today.
Residential Carpet Cleaning FAQs
Carpeting is a very popular flooring option for homes and businesses everywhere! If you have carpeting somewhere in your home, then you are certainly not alone. Keeping your carpets clean and in good condition is made possible when using proper cleaning methods along with regular maintenance. Here at Green Steps Carpet Care, our team is able to offer wonderful residential carpet cleaning options. We utilize eco-friendly options that are very effective, but we know people may have questions before signing up for service. We want to help answer some of our most frequently asked questions here:
What types of cleaners are used?
We utilize Green Seal Certified and USDA bio-based products for an eco-friendly clean that is safe for children and pets.
What is VLM cleaning?
VLM stands for "very low moisture" and means that we utilize a very small amount of water in our cleaning process. For a standard 3-bedroom home, we only use about 2 ½ gallons on average for the entire space. This leads to great results without wasting water and also has almost immediate dry times.
What type(s) of stains can you remove?
We are able to either remove or lighten almost all types of stains. Some permanent stains, especially old pet stains or artificially colored stains may remain permanent.
Do you move furniture?
We offer light furniture moving and will move sofas, chairs, tables and other lighter pieces. We will not move pool tables, China hutches, book shelves, desks, large musical instruments, grandfather clocks, beds, dressers, sectionals or other cumbersome and heavy items.
We hope that these FAQs have answered some of your own questions. For a no-obligation quote on your own home, please contact us today.
---
At Green Steps Carpet Care, we offer residential carpet cleaning services in Wilmington, Southport, Sunset Beach, Ocean Isle Beach, Carolina Beach, Holly Ridge, Leland, Hampstead, Sneads Ferry, Topsail Beach, Surf City, Figure Eight Island, Maple Hill, Supply, Shallotte, Calabash, Rocky Point, and Burgaw, North Carolina.