We'll treat your floors as though they were our own with our floor care services.
Day in and day out, the floors in your Wilmington, North Carolina home or business can really take a lot of abuse. Even if you have plenty of doormats and everyone takes off their shoes at the door, the floors can still become dirty, stained, and tired-looking. At Green Steps Carpet Care, we love bringing floors back to life with our multitude of floor care services. Not only will your floors look like new again, but your environment will be far healthier once we have completed carpet cleaning, hardwood floor cleaning, and our other floor care services.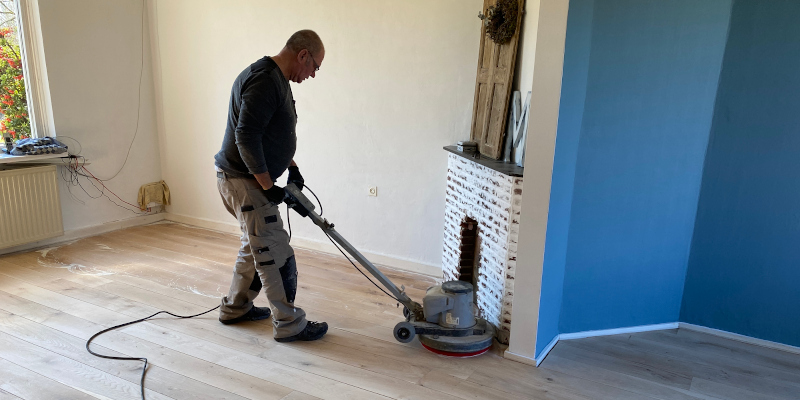 We treat your floors as though they were our own. For example, we utilize a revolutionary VLM (very low moisture) carpet cleaning process that avoids the problems that traditional carpet cleaning can cause with hot water and steam. You won't have to worry about split seams, mold, mildew, or shrinkage. In addition, because your carpets will dry very quickly, you can walk on them right away and not worry about a soapy residue drawing dirt back to them.
Despite our name, we are not just carpet care experts. We also offer other floor care services, including hardwood floor cleaning, hardwood floor refinishing, tile & grout cleaning, VCT tile floor stripping and waxing, and area rug cleaning. We also offer dry foam upholstery cleaning.
If you are looking for environmentally friendly floor care, look no further! We use ONLY Green Seal Certified and USDA bio based certified products that are safe for kids and pets and won't aggravate symptoms in allergy sufferers. Reach out today to learn more about our floor care services or to schedule a consultation to get a quote for services.
FAQs About Floor Care 
At Green Steps Carpet Care, we are dedicated to providing the best floor care possible for our residential and commercial customers in the Wilmington, North Carolina area. For us to achieve the high standards we have set for ourselves, we always take care to address any questions, so our customers know what to expect. Here are a few of the most common questions we have been asked about floor care, but feel free to ask us any others that you have in mind.
Will your floor care services help my allergies or asthma?
Most allergy sufferers and asthmatics do experience considerable relief due to the removal of allergens from their environment. There is even some evidence that regular floor care can help prevent asthma since asthma may be triggered by certain allergens. If those allergens are removed, the condition may be avoided or lessened.
Why are eco-friendly options for floor care the best solution?
We believe a healthy environment requires not replacing one issue with a different one. Using harsh chemicals to remove dirt and allergens just doesn't make sense to us. In addition, those products can damage your floor and create a host of other problems.
Can I just call you to get an estimate for floor care?
There are many factors involved in cleaning carpets and other types of flooring, so it is best to see your flooring in person to be able to give you the most accurate quote. The last thing we want to do is steer you wrong with a quote that is too low or too high.
---
At Green Steps Carpet Care, we offer floor care services in Wilmington, Southport, Sunset Beach, Ocean Isle Beach, Carolina Beach, Holly Ridge, Leland, Hampstead, Sneads Ferry, Topsail Beach, Surf City, Figure Eight Island, Maple Hill, Supply, Shallotte, Calabash, Rocky Point, and Burgaw, North Carolina.
Similar Services We Offer: