Let us show you all the benefits you can achieve with our exceptional carpet cleaning services for your home or business.
There are countless reasons why it is important to call a professional for carpet cleaning on a regular basis. Among them is the need to feel good about how your flooring looks, whether that be at your Wilmington, North Carolina home or your business. Having a healthy environment is another good reason. Yet another is to keep your flooring warranty active.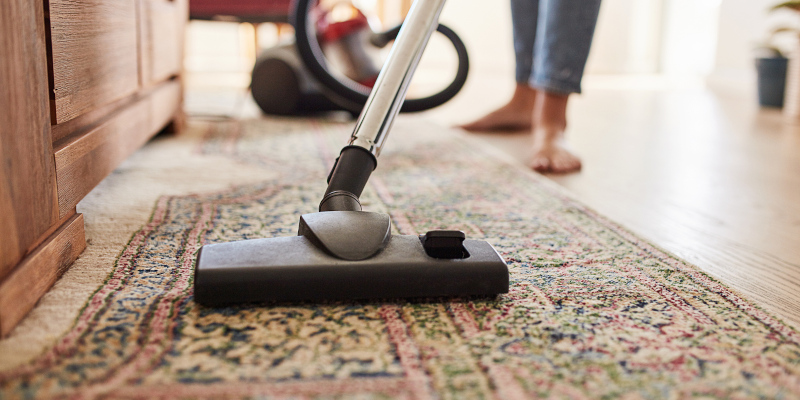 At Green Steps Carpet Care, we offer exceptional floor care services, including two different carpet cleaning options, hardwood floor care, tile & grout cleaning, area rug cleaning, VCT tile floor stripping and waxing, and more. Our two carpet cleaning options to choose from are our VLM (very low moisture) carpet cleaning method and our dry carpet cleaning method.
How is Dry Carpet Cleaning better?
VLM carpet cleaning- This is a very environmentally friendly carpet cleaning method, as it uses very little water. A typical 3-bedroom home with living room uses just 2.5 gallons of water. It also dries very quickly, so you can get back to what you were doing before you know it. The green, non-toxic products used are pet and child safe. This is the most cost-effective option of our two carpet cleaning services.
Dry carpet cleaning- This is a secondary method that we utilize for customers who need an even dryer carpet cleaning experience. It is a 100% organic compound method with a moisture content equivalent to one teaspoon per square foot. For the most part, it is commercial properties that generally request this.

If you would like to know more about our carpet cleaning services for your home or business, don't hesitate to reach out to us. We are more than happy to come to your home or business and provide you with a quote for any of our floor care services.
FAQs About Carpet Cleaning
At Green Steps Carpet Care, we feel it is important to never leave you with unanswered questions about our carpet cleaning services. That is why we welcome your questions at any point in your service, including when you call to schedule, during the service, or after we have left your Wilmington, North Carolina home. Here are a few common questions we have been asked in the past about our carpet cleaning services:
Why do you offer two types of carpet cleaning?
We know that everyone has their own objectives, so we try to remain flexible to appease everyone's expectations and budget. By offering both VLM carpet cleaning and dry carpet cleaning, we can help both residential and commercial customers and meet your specific needs. Both options delivery excellent results, so don't hesitate to ask for a quote for both before making your decision.
Why do you use only Green Seal Certified and USDA bio-based certified products?
We believe that our products are the best thing for keeping your carpet in top condition, as well as providing a healthy environment for your family and pets. We wouldn't want to cut corners on either of those benefits.
How do I get a quote for carpet cleaning?
We come right to your home or business to give you the most accurate quote possible for carpet cleaning. You should know that this is a no-obligation onsite evaluation which is far superior to the "bait-and-switch pricing" that some carpet cleaning companies offer.
---
At Green Steps Carpet Care, we offer carpet cleaning services in Wilmington, Southport, Sunset Beach, Ocean Isle Beach, Carolina Beach, Holly Ridge, Leland, Hampstead, Sneads Ferry, Topsail Beach, Surf City, Figure Eight Island, Maple Hill, Supply, Shallotte, Calabash, Rocky Point, and Burgaw, North Carolina.
Similar Services We Offer: