Let us breathe new life into your floors with hardwood floor refinishing.
Hardwood floors are a great choice for many homeowners. Because hardwood flooring is nearly universally loved, it makes a great design choice for every style. If your hardwood floors are starting to wear, have a dated stain or need a few repairs, then hardwood floor refinishing can help breathe some new life into those old floors. Here at Green Steps Carpet Care, we are here to assist you with your flooring needs, whatever they might be, including hardwood floor refinishing.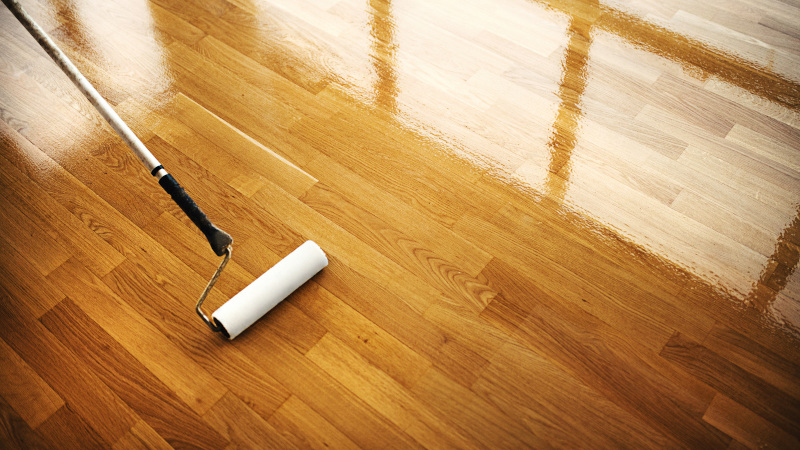 The process of hardwood floor refinishing can be messy, but our method is much cleaner than most because we don't sand the floors. Instead, we perform a deep cleaning with a special hardwood cleaning machine, and then perform a screening and apply a protectant finish. We are able to help with floors that have been stained or painted, have narrow or thick slats, are in good condition or need some repairs. Whatever type of hardwood floors you might have, our experience ensures that your hardwood floor refinishing process will be a positive one.
By choosing to refinish rather than replace your hardwood floors, it's possible for you to save money and get a new look. Refinished floors still have the same strength and durability, but can look like they were just installed. We would love to make this process simple for you. For more information about our hardwood floor refinishing services in the Wilmington, North Carolina area, please contact our experts today.
FAQs About Hardwood Floor Refinishing
Our team at Green Steps Carpet Care works on more than just carpet—in fact, one of our most popular services is hardwood floor refinishing. We receive many questions on this subject, and we have put together some of the most frequent questions we get and their answers below for you to check out.
How can I tell if I need hardwood floor refinishing?
In many cases, hardwood floor refinishing fills an aesthetic, rather than a practical need—in other words, it may not be necessary to have your floors refinished to keep them in good condition, but doing so will restore their appearance to a flawless, like-new state and get rid of any scuffs or scratches. However, in some cases, the seal on hardwood floors wears away, and it is necessary to have them refinished to prevent them from getting stained or suffering water damage.
What do I need to do to prepare for hardwood floor refinishing services?
The main thing you will need to do prior to getting hardwood floor refinishing services is clear out the room in question and get everything off the floor. In addition, we ask that you contain your pets away from the work area so that our team can get the job done without distractions, and so that your pet remains calm and isn't distressed by the noise.
What should I do after hardwood refinishing is complete?
It will be safe to walk on your newly refinished floors 24 hours after our services are complete, but we recommend that you wear socks—not shoes, and not bare feet—when walking on it for at least 48 hours. In addition, we recommend that you keep your cats off the floor for at least two days and dogs off for at least two weeks to ensure that the finish does not become scratched. Alternatively, you can get some doggie socks to prevent your dog's nails from scratching the floor.
---
At Green Steps Carpet Care, we offer hardwood floor refinishing services in Wilmington, Southport, Sunset Beach, Ocean Isle Beach, Carolina Beach, Holly Ridge, Leland, Hampstead, Sneads Ferry, Topsail Beach, Surf City, Figure Eight Island, Maple Hill, Supply, Shallotte, Calabash, Rocky Point, and Burgaw, North Carolina.