You'll love our methods when it comes to upholstery cleaning!
Living in a home with soft surfaces means that regular cleaning of these surfaces will be necessary at some point. While you might recognize that regular carpet cleaning is necessary in order to keep your carpets clean and in good shape, it can be easy to forget about cleaning your upholstery. Upholstery cleaning is not only important for the longevity of your upholstery, but also for your health! Without regular upholstery cleaning to take care of dirt buildup, dander and dust mites, allergens and other issues might run rampant on your soft surfaces. Here at Green Steps Carpet Care, we have wonderful upholstery cleaning methods that we are confident you will enjoy.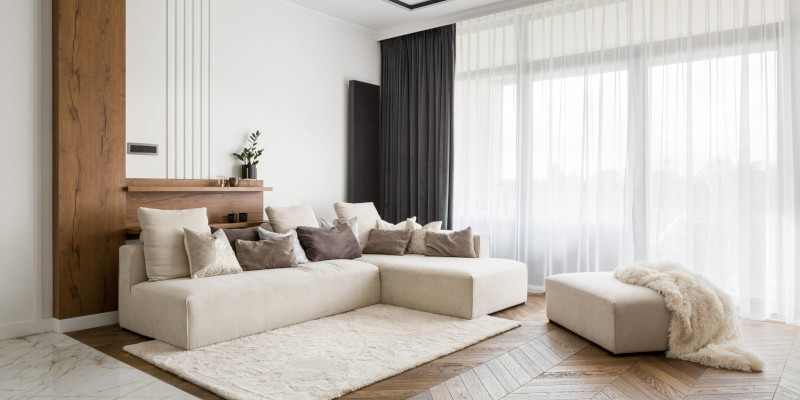 Our upholstery cleaning options are wonderful for people who are looking for a quality clean without using a lot of water. Unlike other upholstery cleaning options, our methods use very little water. Less water being used means that you will have less drying time and no concerns about your upholstery smelling musty or damp.
In addition to using less water, our green cleaning methods also use green, non-toxic chemicals. We have carefully chosen cleaning agents that are effective without risking damage to your upholstery. You will experience a great clean without any concern of chemicals being left behind on your couches, chairs or other upholstery. Because our cleansers are carefully chosen to be safe and non-toxic, they are safely used in homes that have children and pets.
If you are looking for help with your upholstery cleaning in the Wilmington, North Carolina area, our team of experts would like to help you. Give us a call today to learn more.
FAQs About Upholstery Cleaning
At Green Steps Carpet Care, we don't want you to let our name fool you. We do much more than just carpet care! We handle other types of floor cleaning, and we do upholstery cleaning, because we know that the secret for a healthy home is having as many areas professionally cleaned as possible. We are always happy to answer your questions about any of our services and why you should choose us. Here are a few common questions about our upholstery cleaning services to get you started:
What are some reasons why I should have upholstery cleaning done regularly?
Not all contaminants that can affect indoor air quality and undermine a healthy environment are visible. In addition, some can be damaging to the material so every time you sit down, you are causing wear. If you want the healthiest home possible and a long life from your furniture, these goals are achievable with regular upholstery cleaning.
Can I combine upholstery cleaning and carpet cleaning in one visit?
Absolutely! Since both are important for having a clean and healthy home, doing them at the same time is actually a great idea. We can also take care of hardwood floor cleaning while we are there.
Do you do upholstery cleaning for offices?
Yes, if you have upholstered seating in a waiting area or administrative office, you want to keep them in top condition, too. We can combine your upholstery cleaning with commercial carpet cleaning, if you wish.
---
At Green Steps Carpet Care, we offer upholstery cleaning services in Wilmington, Southport, Sunset Beach, Ocean Isle Beach, Carolina Beach, Holly Ridge, Leland, Hampstead, Sneads Ferry, Topsail Beach, Surf City, Figure Eight Island, Maple Hill, Supply, Shallotte, Calabash, Rocky Point, and Burgaw, North Carolina.