Take the best care of your floors with hardwood floor cleaning from our experts!
Many people love their hardwood floors. With the versatility, durability and natural beauty of hardwood floors, it is no wonder that many people love hardwood floors for many different spaces. Hardwood floors are softer and warmer underfoot than tile, are relatively easy to clean, and bring an element of the outdoors into any design. If you have hardwood floors, then you might be worried about hardwood floor cleaning. After all, if done incorrectly, an individual can end up causing serious damage to their hardwood floors. The right combination of cleaners and moisture is needed to clean properly without damaging the floors. Here at Green Steps Carpet Care, we want to help deliver on a quality clean with our hardwood floor cleaning service.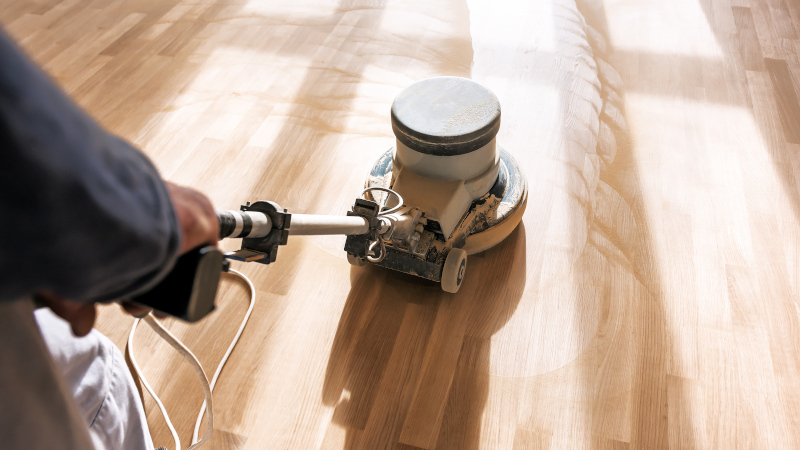 Our hardwood floor cleaning options use a very low moisture (VLM) method that uses a tiny fraction of the water used in other cleaning methods. Because we utilize effective eco-friendly cleaners, we don't need a lot of water to wet the surface or rinse it. No residue from the cleanser is left behind on your floors, ensuring a clean that won't cloud or streak your hardwood floors. Instead, all that is left behind after our hardwood floor cleaning is a beautiful surface that you can be proud of!
If you have been looking for a quality hardwood floor cleaning services, look no further than our experts. We have all the experience you need to get the floors done efficiently and with great results. For more information about our variety of floor cleaning services, please give us a call today.
FAQs About Hardwood Floor Cleaning
Hardwood floors are extremely popular due to their natural warmth and beauty, but in order to keep them looking their best, you will need to keep them clean. Unfortunately, hardwood floor cleaning is somewhat tricky, and it's easy to get it wrong and inadvertently damage the wood. To help you avoid this situation, our team at Green Steps Carpet Care has put together this list of frequently asked questions about the process.
Do I really need professional hardwood floor cleaning?
As we mentioned above, hardwood floors need to be cleaned and maintained carefully in order to keep them in good shape and avoid damaging them. Because of this, we strongly recommend that you hire professionals to do this for you rather than attempting to do so yourself.
How often should I have my hardwood floors cleaned?
In order to keep your hardwood floors looking their very best, our team recommends that you have them cleaned once or twice a year. The regular hardwood cleaning will help preserve your floors' natural elegance and shine.
What should I do to prepare for hardwood floor cleaning?
Prior to a hardwood floor cleaning appointment, we ask that you move all the furniture and other items in that area into another room so that we can clean the whole floor. In addition, if you have pets that are likely to wander in, it's a good idea to contain them somewhere else where they will be comfortable and out of the way while our team goes to work.
---
At Green Steps Carpet Care, we offer hardwood floor cleaning services in Wilmington, Southport, Sunset Beach, Ocean Isle Beach, Carolina Beach, Holly Ridge, Leland, Hampstead, Sneads Ferry, Topsail Beach, Surf City, Figure Eight Island, Maple Hill, Supply, Shallotte, Calabash, Rocky Point, and Burgaw, North Carolina.